Boost Child-Parent Relationship & Critical Thinking

Outdoor sports are beneficial to children's physical and mental health. Parents should spend more spare time playing outdoor activities with their children rather than leave them to watch TV or playing video games. AIR BATTLE is wonderful.
Get your kids away from Smartphones & Tablet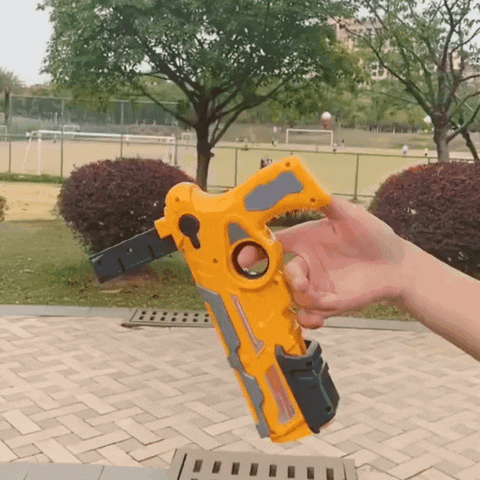 If you purchase it for your kids, they will get away from the computer, television, and play with it in your playroom or outside for several hours. Kids will learn how to launch and control the airplane toys. Help your little ones develop coordination, critical thinking skills, etc. It will also improve their hand-eye coordination, observation and the sense of direction.
100% Safe for Kids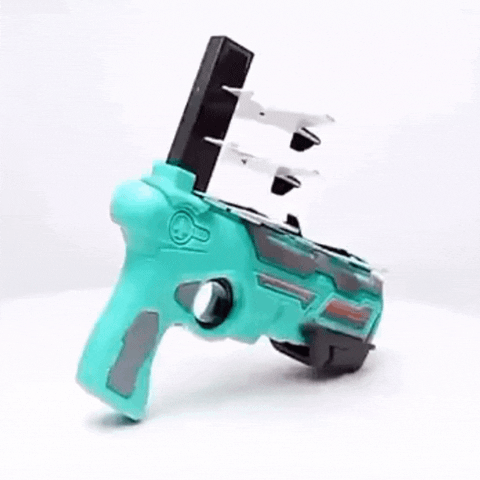 These airplane toys are made of EPP polymer materials, which are light in weight, flexible and impact resistant. The product has been safety tested and is suitable for use by children. Even if the plane hits him/her while landing, it will not harm your child. Easy to assemble, no battery required, enjoy the game at any time.
For All Ages
Play with your kids and help promote parent-child relationships. Let's play together. This will encourage children to share and negotiate and let them learn about friendly games while playing.
How to Play?
Adjust the position of the aircraft, push and pull the load, pull the trigger, and launch the first aircraft. 

Activate the trigger to lower the second plane into the groove. 

Push and pull to load, pull the trigger, and the second plane launches.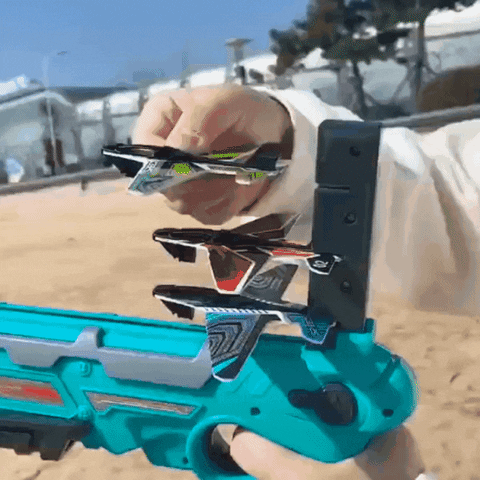 Features
Toy planes: 4 Foam Planes, moderate in size, Small in size, easy to carry, suitable for different players with different colors.
Powerful Range: 

Powerful range outdoor sports glider, Easy for children to have fun, Effective range 6-8M, Ultra-flexible, High-performance free flight, Long glide time.

Environmentally Friendly Materials: 

These foam boards are made of EPP polymer materials, which are light in weight, flexible and impact resistant. They have passed child safety tests. Even if the styrofoam airplane landed on him/her, it will not harm your child.

Cool Styling: 

Science fiction shape, perfect streamline, with pull-out design of safety non-slip handle, play effortlessly, let your children play outdoors.

For All Age; 

These bubble plane gliders are not only designed for kids, the whole family can enjoy happy times in the backyard, beach, grassland, park and other open areas.
Package Includes:

Yellow Airplane Launcher x 1

Model Foam Airplane x 4
Specifications: